Boonton UMC is seeking to hire a Part-Time Music Director. Please click HERE for more details and email office@boontonumc.com with your resume and a cover letter if interested in the position.
Our Pastor
Pastor Donald Kirschner feels incredibly blessed and extremely excited to be a part of all God is doing at Boonton UMC! Although originally from Sun Valley, CA, he moved to Waxahachie, TX at the age of 11, and now finds himself calling NJ home. Before coming to Boonton, he served as pastor at the First UMC of Mt. Holly in Mt. Holly, NJ from July, 2015-June, 2018, first as part of a Young Clergy Initiative while in seminary and then as a licensed local pastor for his third year of ministry there. In 2014, he received his B.A. in both Psychology and Christian Ministries from Azusa Pacific University in southern CA. In 2017, he completed his M.Div. from Princeton Theological Seminary.
Pastor Donald is passionate about exploring new avenues to reach out to those who are marginalized, discovering creative ways to do church, and forming meaningful spaces of encounter whereby people can experience the transforming love and grace of God. He enjoys running long distances, singing and playing guitar, writing reflective journal entries, and spending time with his wife Katherine, whom he met during his first semester of seminary and married on October 21, 2017. Katherine is also a minister and is an associate pastor of the Presbyterian Church of Upper Montclair. Pastor Donald looks forward to all that is ahead and can't wait to see what God has in store for the church and the surrounding community in the years to come!
Our Staff
Secretary: Theresa Lefkowitz
Music Director: Hiring, click HERE for more details
Lay Leader & Financial Chair: Annette Thurkauf
Admin. Chair: Karen Korinda
SPRC Chair: Patty Collins
Trustees Chair: Doug Phelps
Senior Ministry: Janet Beam
Youth Ministry & S.E.A.R.C.H.: Michelle Albano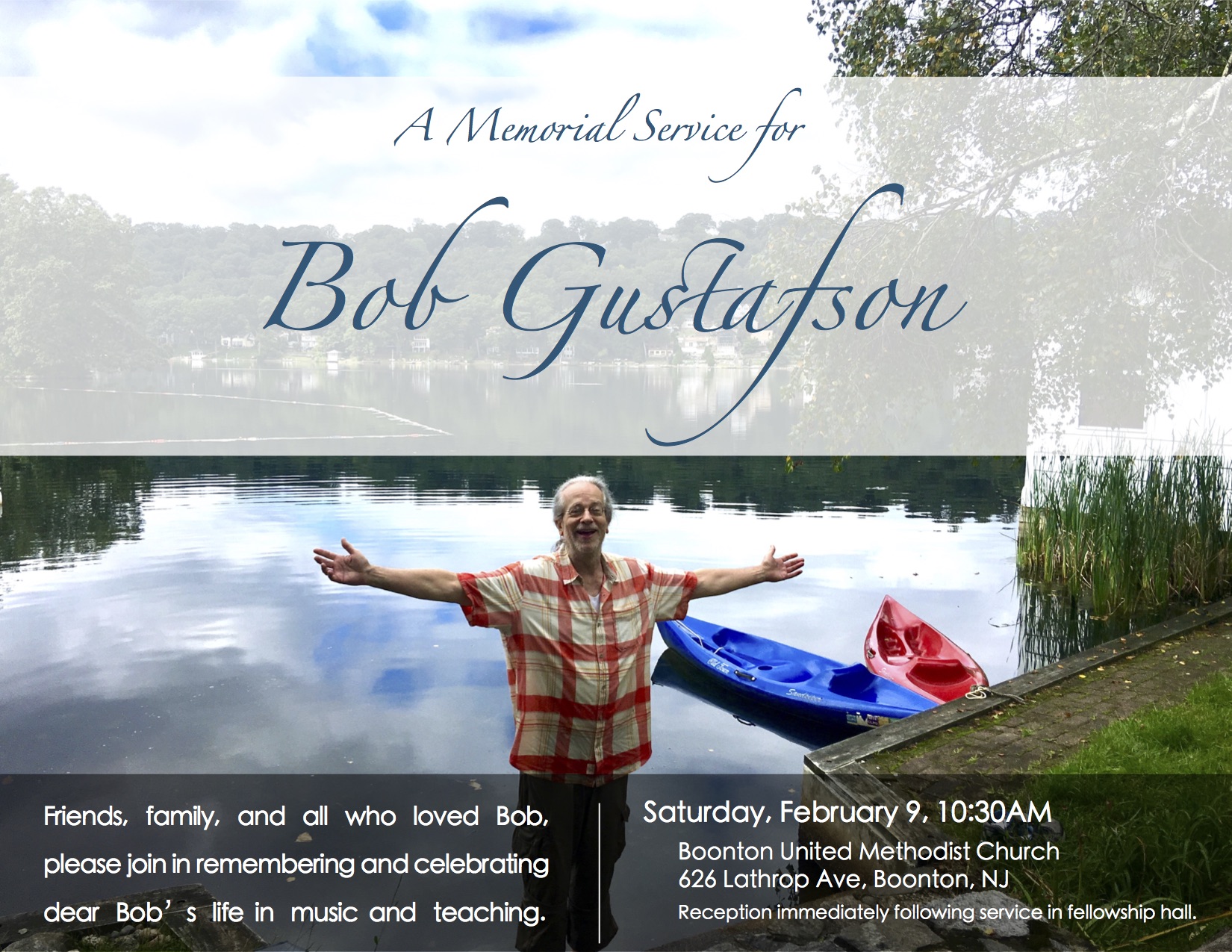 On December 20, 2019, we said goodbye to Bob Gustafson, our beloved friend, music minister, and brother in Christ. Bob served our church faithfully for years and offered incredible, inspiring worship to help us serve and praise God better in our ministry together, both inside and outside the walls of the church. He also played a key role in our Open Mic Nights and Music Mission Concerts. We will miss him immensely. We invite anyone who knew and loved Bob to celebrate and remember his life with us at Boonton UMC on Saturday, February 9th at 10:30am.