Join us every Sunday at 11:15am as we delve into difficult, but relevant topics that are affecting people within our communities and across our nation to a tremendous degree.
Topics & Themes
October 7th: Addiction
October 14th: Self-Harm & Suicide
October 21st: Mental Health
October 28th: Human Trafficking
November 4th: Group of Professional Panelists with Q & A
If you missed a sermon in the series, you can listen to them online here.
And be sure to use #thestigmafreechurch throughout the month of October whenever sharing or talking about what's going on at Boonton UMC during this series!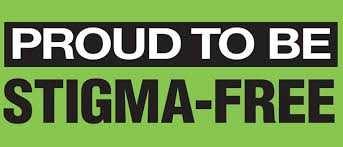 When we look at the statistics of particular issues that have often been stigmatized or have remained hidden in the dark in our day and age, we are surprised and often horrified.
In the past five years, nearly 11,000 individuals died in NJ alone from drug overdoses. Nationally, we saw 72,000 lives lost to overdoses in 2017, the leading cause of death, a 10% increase from the year before.
We are told that 123 people in America die from suicide each day. And for each life lost to suicide, there are 25 suicide attempts, with that death toll increasing every year since 2000.
One in four adults experiences a diagnosable mental illness every year, but the average individual with symptoms doesn't seek help for 8-10 years.
Human trafficking is the fastest growing crime globally, with 1% of victims ever being rescued. And NJ in particular is a hotbed for human trafficking, because of its diversity and accessibility.
And many of these issues can be related. For example, we're told that 90% of those who die by suicide have an underlying mental illness.
Many individuals who experience these issues do not seek help because of fear, shame, or judgment from friends, family and co-workers. And some individuals are in situations where they cannot seek help due to the oppressive or difficult realities they face.
The Boonton United Methodist Church is making steps towards eliminating the stigma associated with addiction, suicide, and mental illness, along with exposing things in the dark, like human trafficking, to the light. Eliminating such stigmas and shedding such light will allow people to get the resources they need without judgment and allow everyone to be more aware, educated, and alert to these often hidden and misunderstood issues.
The Boonton United Methodist Church joins the County of Morris in an initiative to make our congregation a Stigma‐Free Zone in order to create an environment in which people will feel safe to seek help in the midst of whatever struggle they are experiencing without the fear of being stigmatized.
We hope to raise awareness, provide an effective way to reduce the stigma associated with these issues, and encourage those who are affected and able, to seek services and feel supported. We hope to provide people with resources so that no person is left feeling hopeless, uninformed, or alone. As we move away from misunderstanding to awareness and as we move away from darkness to light, we hope and pray that recovery begins, hope is inspired, and tragedies are avoided.
Once again, we invite you to join us at 11:15am every Sunday from October 7th through November 4th. We hope to see you then!
For more information, visit https://morriscountystigmafree.org/
And consider taking the pledge to be stigma-free by going to
https://morriscountystigmafree.org/take-the-pledge/